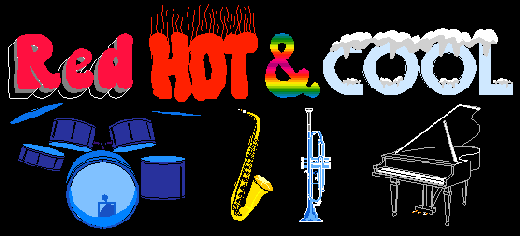 WELCOME TO
THE
ROSE-MAR INTERNATIONAL
TALENT SHOWCASE
Rose-Mar International
Presents
The Jackie Burns Show
FEATURED ARTIST:
JACKIE BURNS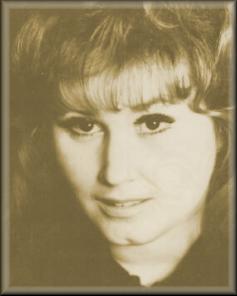 THE BEST KEPT SECRET IN COUNTRY MUSIC.

If you've missed Jackie Burns, you've missed out.
For the past hour and a half Misty and I have been listening
to some of the most beautiful singing we've ever heard.
Her records aren't easy to find,
although she did duets with such stars
as Wynn Stewart and Tom T. Hall.
Misty and I think she is the absolute best
female solo country singer we've ever listened to!
She can just about make a grown man cry with her blues and ballads,
but at the end of the tape she does about twenty-five cartoon voices,
which shows she's a little nuts, too.
We like that in a person.
If there were any justice,
she would be making hit records today.
She has a tremendous voice and a unique style.
I hear traces of European singers,
Vera Lynn and Edith Piaf, for instance.

This is not written as a review.
I don't do reviews, at least not serious ones.
This is written as sort of a celebration!
We've just experienced something new...and good!
That's rare.

It's new,
even though the songs were recorded between 1968 and 1982.
It's the best kept secret in country music,
and just too good not to be heard.
If there's a record label somewhere that cares
about a great legend waiting too long in the wings,
contact Misty and me, or Jackie directly.
We don't want anything out of it
except to share the powerful talent of Jackie Burns with the world.
Jack Blanchard.

Jackie Burns Is Hot!!!! Listen to her Great Songs.
Les Swazzo

By Shirley Sheppard

I can't agree with you more, Les.
Jack Blanchard sent me Jackie's CD recently
and I was bowed over with Jackie's talent.
Bottom line -- the lady can sing-a-song.
The delivery -- tone -- perfect pitch -- emotions
that she puts into a song are superb.
Anyone who loves country music at its best
should check out this lady.
Shirley Sheppard
((((( Listen To Jackie)))))


Listen To Some Of Jackie's Songs

JACKIE'S NEW CD ALBUM:
"Waiting In the Wings"
now available for purchase
$14.00 + $2.25 s/h (USA)
$3.50 (OVERSEAS)
send money order to...
Jackie Burns
190 S. 700 E.
Provo, UT 84606
(Include your name, snail address & zip)
E-MAIL JACKIE

JACKIES PICTURES


CLICK ON THE BANNER'S TO VISIT OUR 50/60's SITES
AND TO LISTEN TO 100's OF OUR GREAT OLDIES SONG'S


FROM OUR OLDIES JUKEBOXES



LISTEN TO THE GREAT MUSIC AT ROSE-MAR ITALIANO




Don't Forget To Visit The Talent Showcase
For More Great Music "Updated Every Week"



DisclaimerAll sounds contained or linked from this site retain their original copyright as owned by their respective recording production companies. All sound files are for entertainment only. Rose-Mar International hold's no liability for the misuse of sound files.